YOU DELIVER THE FOOD AND PRODUCTS PEOPLE DEPEND ON. WE KEEP CLAIMS FROM SLOWING YOU DOWN.
When your plant or production line has workers' compensation claims, it puts a lot of pressure on you to handle them quickly and correctly to avoid unnecessary government regulation and slow-downs in production. 
When your supply chain and delivery system is disrupted due to a trucking accident, employment claim, labor dispute, or catastrophic personal injury tort it can lead to long-term issues with contract concerns, vendor relations, and consumer disputes.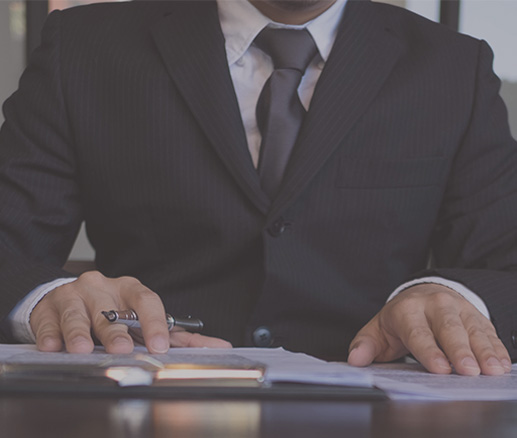 OUR ATTORNEYS KNOW THE FOOD PRODUCTION BUSINESS INSIDE AND OUT
Mounting cases can spoil a company's profit margins and erode trust across the food production spectrum. Trust our team to handle your claims.
From cattle ranches and chicken plants to hog farms and meatpacking plants, we've seen it all. Unlike a lot of attorneys who have never stepped foot inside a food processing facility, we know what to look for in your cases.
Speak with Us Anytime
You'll always have a direct line of communication with us. Because you shouldn't wonder whether your attorney will answer when you call. And if they do, you shouldn't worry about how much each minute on the line is costing you.
Work with Lawyers Who Care
You deserve a lawyer who cares about your business, puts you at ease, and takes the time to understand the unique risks you deal with.
We'll bring our attention to detail, heartland work ethic and nationally recognized trial defense team to achieve results that get you, your employees, and your business back up and running.
Leave Logistics to Us
Thanks to our diverse experience with food processing, we can counsel you pre-incident and post-incident to stay compliant with Federal, State, and Local laws and regulations.
We'll help you navigate the logistical nightmare and regulatory web and coordinate a cohesive response to reduce the impact and inconvenience.
Work with Attorneys Who Have Industry Experience
Our attorneys know how to handle these types of cases because we've actually been inside food processing plants. We even have bilingual team members to help us gather key information from non-English speaking employees that can be the difference in swinging a case in your favor. Our behind-the-scenes knowledge extends to trucking as well.
Discovery Phase
Whether you're a family farm, a Fortune-listed company or somewhere in between, our knowledge of the food processing industry and the law will benefit you as we understand your unique business objectives, risk tolerance, and desired outcomes.
Communicating with You
Just like clear communication benefits your production line and operations, we will always keep you in the loop. With the best information available delivered in a timely manner, this winning combination means that you can make the best decision for each case whether it's to settle, defend or appeal.
Whether Settlement or Trial –– You Know That Your Case Is Going to Be Resolved Efficiently
Open cases slow down your business and drive costs up. While not every case goes to trial, our trial lawyers are deeply experienced and well regarded in courtrooms across the Midwest. Whether you choose to settle, mediate, or defend your case through trial, you can trust that we won't waste your time or money. Your case will be resolved as rapidly and efficiently as possible.
A Stronger Defense Starts with More Thorough Investigations.