CASES CAN HIT YOUR COMPANY HEAD-ON
You go to great lengths to operate smoothly and in a safe manner, but anything can happen out on the highways. Trucking liability cases are such a delicate matter. We know what you're up against because some of our attorneys have been in your shoes, serving as in-house counsel. Lives are affected by these cases and you just want to get results as quickly as possible.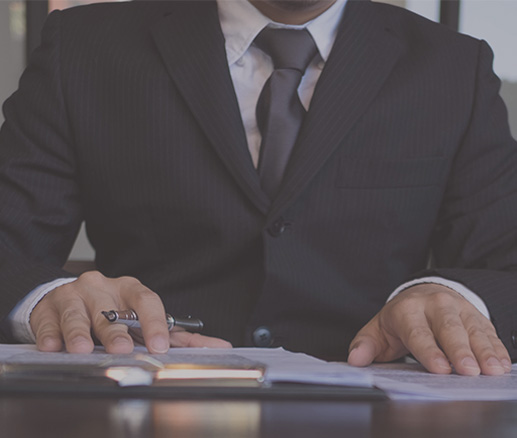 LEGAL SUPPORT FOR THE LONG HAUL
Our team has proven trial experience and understands what it takes to win trucking liability cases. This experience, combined with our close relationships with accidental reconstructionists, medical experts, and other industry professionals means you can depend on us to deliver results.
Count on a Quick Response
When you call or email our team, we'll respond and answer your question within 24 hours. We'll be proactive about sharing valuable information with you.
Work With Experienced Trial Lawyers
Our attorneys have been in front of juries and we can command a courtroom. We'll also use our close relationships with accident reconstructionists to strengthen your case.
Get You to a Decision Point Quickly
You can depend on us to work with urgency and accuracy on all your cases. Our goal is to get you the best results, in a cost-effective manner. We accomplish this by working diligently on your cases and keeping you up to date at all times.
Make Sure You're Protected
Your trucking company is what keeps our country moving. You deserve legal support from a team that understands the obstacles you face. We will investigate every detail of your case to deliver more successful verdicts and outcomes.
Taking a Closer Look
We examine everything related to your case, from the accident report to every witness who was interviewed.
Keeping You Informed
As we fortify our defense and prepare to go to trial, we'll provide you with regular updates along the way.
Getting a Defense Verdict
If your case needs to be tried, rest assured we will be the most prepared attorneys in the courtroom. We'll do everything in our power to win a verdict in your favor.
Our Proactive Approach Paves the Way to Successful Outcomes