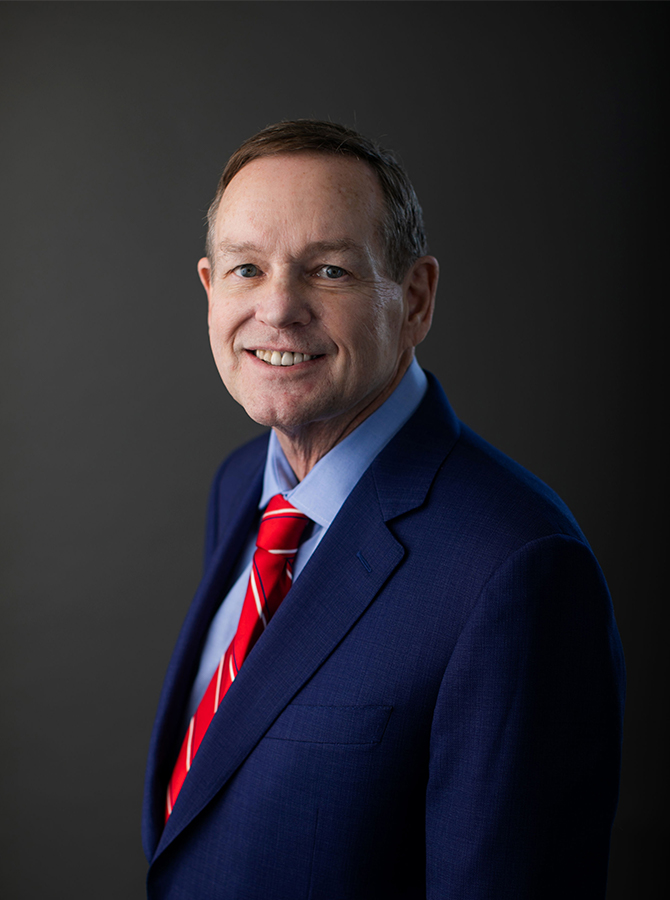 Tom dedicates his practice to Estates and Trusts. He joined us after thirty-five years with First National Bank Trust Department (Wealth Management). Prior to his time at First National, he was an associate with the Arthur Andersen & Co. tax department. Tom brings nearly four decades of experience in helping over 5,000 families get their financial affairs in order. He is well known in the Omaha estate planning circles and has taught more than 2,000 trust professionals throughout the Midwest as a thirty-year faculty member of the Nebraska-Kansas Schools of Banking.
Tom is a graduate of Creighton University and Creighton University School of Law. He also earned a master's degree for attorneys (LLM) from the Washington University in St. Louis School of Law. Tom is a Fellow in the Nebraska State Bar Foundation
Tom, a Nebraska native, has been active in the community and currently serves on the Creighton University School of Law Advisory Board. He is a former president of the Omaha West Rotary, was the original co-chair of the United Way Endowment Committee, and is a past Creighton University Jaybacker of the Year.
PRACTICE AREAS
Thomas J. Gaughen has a proven background of delivering success while making his client's experience effortless and stress-free.
BUSINESS AND CIVIL LAW
Protecting your business means being prepared for the unexpected. Sodoro Law Group provides comprehensive legal advice and creatively addresses any legal issue your business may face — from reviewing contracts to exit strategies, and everything in between.
HELP IS HERE
Don't wait until things go from bad to worse.
We are here to defend you, and that starts right now.