LET US DO THE HEAVY LIFTING WITH YOUR CASELOAD
Even with the best risk management programs in place,  distribution centers deal with workers' compensation claims — it's a part of this business.  But we know how frustrating it can be to retain attorneys who give you the false choice between a thorough investigation and expedient resolution of your claims.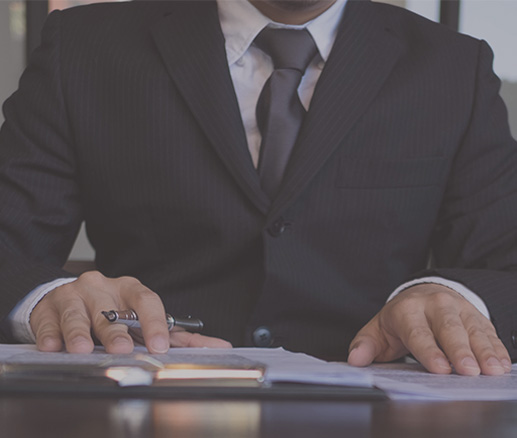 Helping You Stay a Step Ahead
We are fundamentally different; you don't have to choose between the two –– we promise to investigate thoroughly, evaluate exposure, and recommend the right path for resolution for you. We help distribution centers settle and close cases before they become costly and create more stress.
Fewer Cases Open
The longer a case stays open, the more expensive it becomes. While other attorneys keep files open in order to keep revenue coming through the door, we never lose sight of the fact that we work for you. We strive to keep costs low and close files with the right results.
Gathering the Facts That Matter
With years of experience handling distribution center claims, we know exactly what to look for. Our detailed discovery process produces the results needed for more successful settlements.
Our Firm Has Your Back
The best resolutions and results come from a collaborative approach. We promise to be proactive partners in communicating matters in the file to keep you informed each step of the way.
Work with Attorneys Who Have Been Inside Distribution Centers
We know what to look for in workers' compensation claims. Our lawyers go through a thorough discovery and investigative process with each case, so you can make a more informed decision on whether to settle or go to trial. We also pride ourselves on having low cycle times because we know you don't need a lot of open cases.
Long Haul Trucking and Transportation Defense
We are an experienced and respected long-haul trucking, commercial auto, and 18-wheeler trucking defense team. We have a rapid response team that is ready to deploy at a moment's notice when there is a large loss, catastrophic injury or event in order to protect you and proactively build your defense.
We've handled hundreds of trucking and commercial related suits and claims involving the Federal Motor Carrier Safety Act, Federal and State torts, as well as cargo and property matters.
Employment Law and Litigation
Our expertise extends beyond workers' compensation. We can defend a number of claims, allegations, and lawsuits that stem from human resources, human capital operations, employment law, and employment litigation. From wrongful termination and retaliatory discharges to Fair Labor Standards Act (FLSA) compliance and employee handbooks, we offer the expertise and experience to protect your supply chain.
Commercial, Corporate, Contract and Business Litigation
When suppliers, wholesalers, producers and vendors file suits against you alleging contract disputes, commercial trade torts, and business torts, we have the trial experience and record to prosecute or defend you in court. Our team of trial lawyers are all business-minded attorneys who know the pressures, risks and outcomes that businesses expect. You can count on us to defend or prosecute your dispute effectively.
From Production to End Point, We've Got Your Supply Chain Covered.
As an integral part of the stream of commerce, you face an abundant amount of risks. From workers' compensation to trucking exposures to employment and HR matters, we can keep your operations running smoothly.