YOUR BUSINESS DEPENDS ON HAVING A STRONG DEFENSE
Retail stores and premises owners are already under immense pressure to be profitable and provide a safe and positive shopping experience. We know how stressful it is for a self-insured company to deal with workers' compensation claims or lawsuits from customers and invitees.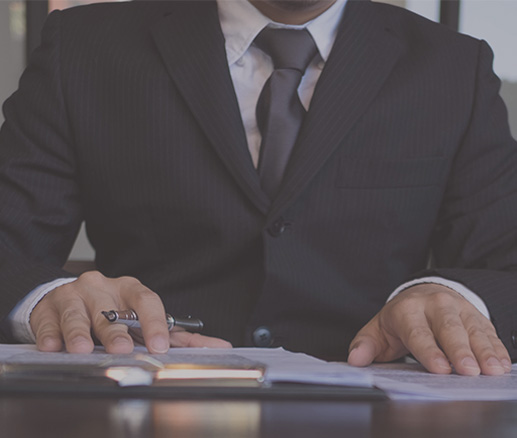 OUR COMPREHENSIVE APPROACH PRODUCES BETTER RESULTS
You shouldn't have to bear this burden on your own. Our team of lawyers, paralegals and in-house risk managers bring to bear their more than 100+ years of experience to defend you from inception to trial. 
Because we take an interdisciplinary practice model, you get access to the absolute best medical experts, independent medical examiners, and record reviewers that carries over from our proven medical malpractice defense practice.
Risk Analysis Reduces Legal Spend and Lawsuits Later
We'll be proactive in each and every case that you assign to us. Our goal is to reduce your risk exposure on the front end.
We offer numerous trainings to our clients, risk managers, in-house legal counsels and insurance claim professionals on risk reduction and litigation trends to help them make real-time decisions to reduce your exposures.
Alternative Billing Arrangements are the Future
Aggregate and repetitive litigation is an inherent problem that comes with being in the retail business. From workers' compensation to premises liability claims, you face increasing pressures to maintain a profitable bottom line.
If you're a self-insured retail entity or an insurance carrier, we are firm believers in providing alternative billing arrangements to our clients that help them manage their costs and keep their outside legal spend predictable.
No Case is Routine
Most law firms treat all your workers' compensation claims and premises liability claims the same. We take a tailored approach to help you make better and more informed decisions as a way to reduce your exposure.
Our promise is to deliver a measurable benefit to your claims and litigation management while meeting the expectations and efficiencies in today's competitive marketplace.
Too Many Open Cases Weighing on You? Call Us.
It's hard to successfully resolve your claims when your lawyers drag their feet and don't do their due diligence. Our team will work quickly to gather the facts, build a strong case and negotiate for lower settlements.
Share Your Case with Us
The sooner we learn about your case, the faster we can close it and get the result you're looking for.
Tell Us How You'd Like to Proceed
We'll follow your lead. Let us know how you want your case handled, and we'll take care of the rest.
Resolve Your Case
After conducting a thorough investigation, we'll get your case closed quickly.
We're Ready to Build a Strong Case for You