RESOLVE YOUR DISPUTES BEFORE THEY GET OUT OF HAND
No matter how complex or simple they are, bad faith claims are serious allegations that threaten your market position. They can have a significant impact on your bottom line, damage your reputation, and hurt your relationship with your policyholders and insureds. They can even lead to courts and judges second-guessing your claims handling policies and all your internal claims notes.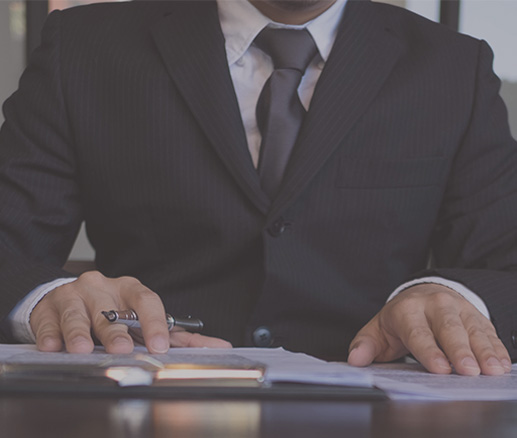 The Best Coverage Opinions Are Authored from In-The-Trenches Trial Attorneys
Our deep bench of trial and civil litigation attorneys rely on a combined 100-plus years of experience to defend your claim practices and policy language. In addition to our relentless pursuit of defending our clients' interest in complex and catastrophic injury civil litigation, members of our team have worked in insurance agencies and served as in-house counsel. We understand what it's like to be blindsided because of poor coverage opinions and we're committed to providing you with greater protection and peace of mind.
Work with an Experienced Team
When it comes to coverage disputes, you need attorneys who are knowledgeable in all types of insurance, provide clear and regular communication, and work hard to move your case forward.
Be Confident in Your Coverage
Every case is different, but in coverage disputes, the facts and the judgment of your attorney always matter. We'll be aggressive in gathering all the information needed to craft a coverage opinion that sets you up for success. Our results inside and outside the courtroom ensure rock-solid judgment and clear direction.
Minimize Your Risk and Exposure
We understand the risks bad faith claims present. Partnering with our team will result in an efficient and informed process to position your case for successful resolution. And, if your case moves to litigation, our trial lawyers are ready to defend you every step of the way:
We Take a Proactive and Thorough Approach to Crafting Airtight Coverage Opinions
We'll gather all the relevant information, examine every detail of your case, and communicate with you every step of the way. Our attorneys are well versed in the state regulations set forth by insurance commissioners and we'll make sure you're adhering to them. You can trust that you're getting an opinion that will stop bad faith claims in their tracks.
Precise Case Evaluations
No two bad faith claims are the same. Too often "coverage" law firms and lawyers take a cookie-cutter approach to coverage opinions. Not us. When a single fact can alter the difference between a policy limit payout or a declination, precision in the investigation matters. We'll conduct a thorough case evaluation tailored to each coverage question, so we can guide you through claim and coverage decisions.
Confidence in Your Coverage Position
When we sign our name to the coverage opinion, you can have the confidence that comes with the backing of experience and judgment of one of the Heartland's most experienced specialty and casualty insurance law firms.
Undaunted Defense at Trial
If the policyholder files suit, you have a team of trial lawyers that is undaunted and prepared to go to trial to defend your market position, claim practices, and management. We'll give you the peace of mind that you deserve.
How We Help You Achieve Favorable Outcomes